Professional Gutter Cleaning Rayleigh
Essex Roof Cleaning takes special care to invest our money in the best equipment for gutter cleaning rayleigh. We have the latest equipment to offer our customers the highest quality services. All moss, leaves and dirt are removed by professionals. We offer reliable gutter cleaning services in Rayleigh Essex. Our high-quality vacuum cleaners are equipped with carbon fiber options. They can easily reach deep into corners and eliminate all obstructions. Essex Roof Cleaning Ltd. will take care of your gutter cleaning needs in Rayleigh Essex. Our professional gutter cleaners can assist you in Rayleigh. They are well-equipped to deal with any obstacles or problems. Our gutter cleaning services in Rayleigh are reliable and efficient, which results in customer satisfaction.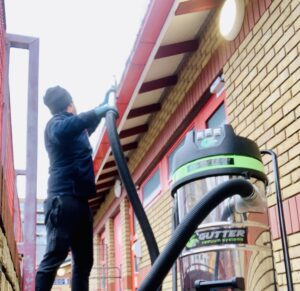 We can help with both the small plastic gutters and the larger gutters. You can also clean the industrial metal gutters with our gutter cleaning service in Essex. Our firm believes that there's always a way. Our gutter cleaning services in Essex are the best option.
Our professionals not only clean gutters in Essex for residential customers, but also offer the most professional services to commercial clients.
We will meet your gutter cleaning needs in the most efficient way possible. In gutter cleaning Chelmsford, we also perform risk assessments, DBS checks, and method statements.
Essex Roof Cleaning Ltd. can be reached right away to make an appointment
We also provide gutter cleaning chelmsford and gutter cleaning south wooden ferrers
What Is the Best Time To Clean Your Gutters?
This is an essential job that most people neglect to complete. If your gutters don't function properly, or are blocked entirely, flooding and leakages could occur. Your gutters should be cleaned at least once a year. In areas where there are many trees, we recommend that gutters be cleaned every six months. Keep reading for the best gutter cleaning advice.
A gutter should be cleaned at spring's beginning or end. To prevent water from leaking, it is best to clean gutters that have been in place for over a year. In autumn, fallen leaves and twigs could quickly cause gutters to become filthy. It all depends on where you live. How often you clean your gutters will depend on the location. One-time cleaning is sufficient. It may not be possible to maintain gutters twice per year if you live close to trees or birds. Your gutters may need to be cleaned at least twice a year.
All year, gutters can get clogged up with dirt. The most frequent culprits are leaves, twigs and any other dirt. Each house has several gutters that capture rainwater and direct it to the roof. If rainwater isn't properly drain, it can blockages and cause leaks. Rainwater can build up on the roof, causing water to flow into undesirable places or leaking through. If you want to prevent this, it is essential to clear your gutters once a year.